Alpaca Crush - New Product (27-Aug-2023)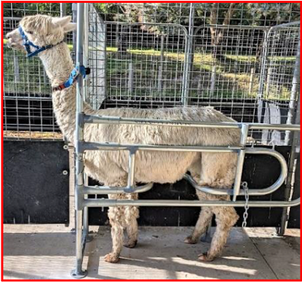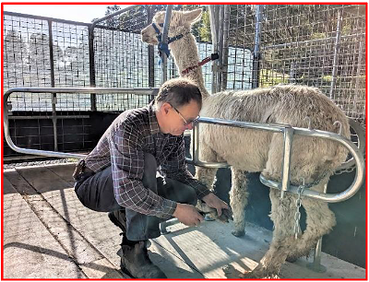 Markfi Gates has proudly developed an Alpaca Handling Crush in partnership with Stevely Park Alpacas. The crush is proudly designed and manufactured in Australia.
The Belly Loop design is gentle on the alpaca's body while preventing animals from sitting when performing husbandry.
Perfect for:
Toe nail trimming
Treating foot issues
Injections
Fecal Sampling
Rectal ultrasounds
Standing castrations
General Husbandry
The crush can be flat packed and comes with 'easy to assemble' instructions. The crush can be delivered Australia wide.
Please contact us for current pricing and delivery.
~~~~~~~~~~~~~~~~~~~~~~~~~~~~~~~~~~~~~~~~~~~~~~~~~~~~~~